Marijuana laws have been rapidly changing across all 50 states and it can be confusing. Some states have legalized all forms of marijuana, while others allow medical use, and then there is everything in between. It's important to know where your state stands with marijuana, especially when creating or updating your company drug policy.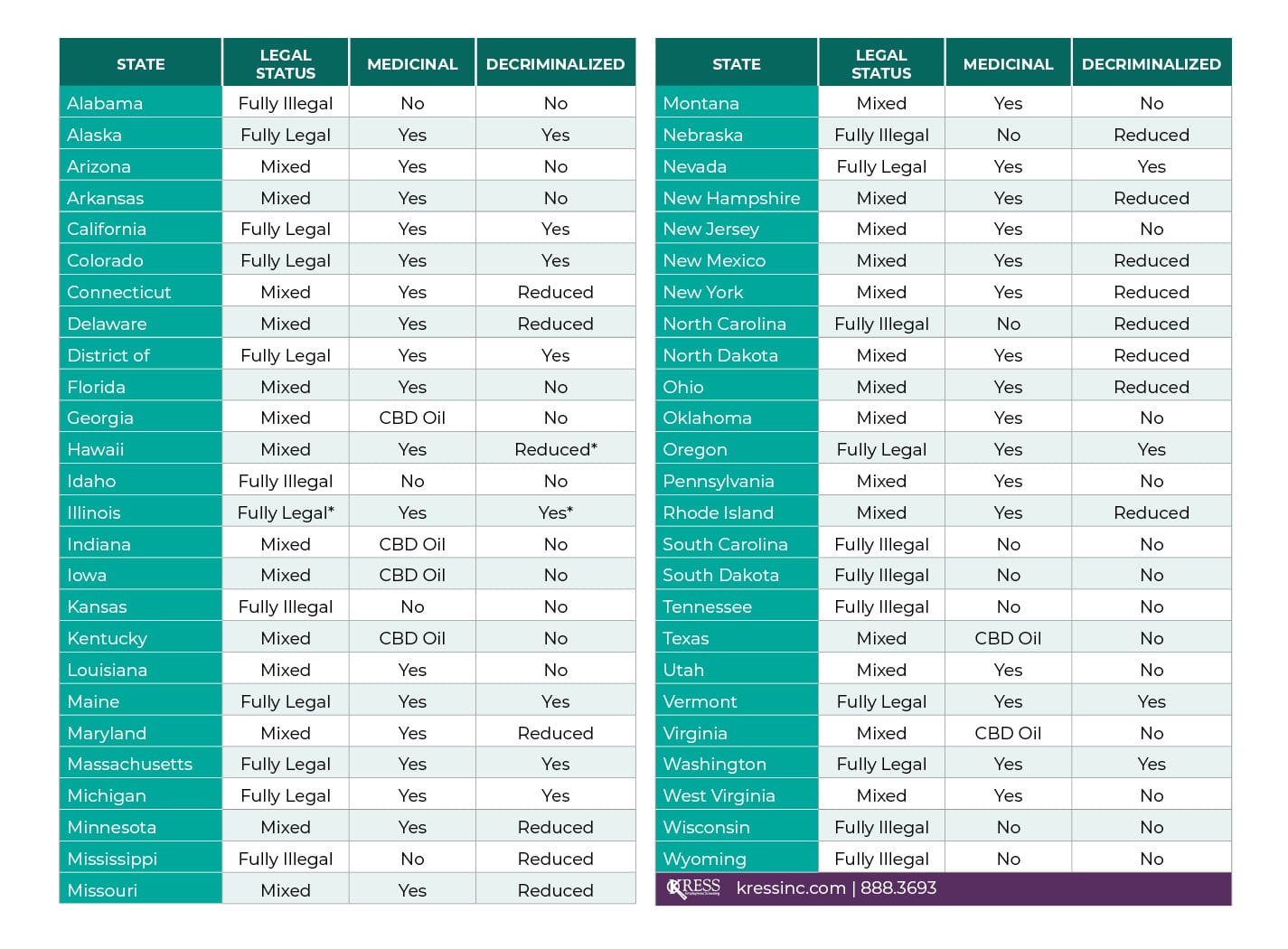 With KRESS, there's no need to worry about mountains of paperwork or federal regulations. We take care of every step of employee drug screening and pre-employment drug testing. You can protect your customers, employees, and business by having a standardized drug-testing policy. We offer customizable drug screening packages for small to large businesses, and you can begin drug screening and employee drug testing right away.
*Legislation is pending until a future date. Last Updated: September 2019. Note: State status refers to current laws at the time of the update.