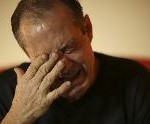 Now more than ever, companies cannot afford to overlook the basics. Due diligence is required in every department, and yet there are still gaps. However, a recent story released by the Minnesota "Star Tribune" shows is a HR system with so many gaps, it feels more like a colander.
http://www.startribune.com/local/231090391.html
What can we learn here? What not to do.
 294 nurses in Minnesota were found to have criminal records due to the gaps in the background check system.  Their agency was reliant upon a single computerized database search.
How can I avoid this?
If you're a KRESS client, this will never be an issue. With every package offered, the team searches multiple statewide indexes and county-level court searches. By layering services you increase the likelihood that you will find all pertinent information.  In most packages, we search all counties, statewide indexes, federal courts and include a national sex offender registry search where your applicant has resided for the past seven years.
DHS relied on employers and probation officers to report any new crimes, which did not happen.
How can I avoid this?
Annual rescreens. For many of our clients, we perform an annual rescreen for each employee. We track their hire date and their background screening package, making it simple for you to rescreen annually or biannually, as the position or your company requires. All background checks are stored in our convenient proprietary system that puts all the information at your fingertips.
The board does not currently check the criminal histories of nurses, relying instead on applicants disclosing that information when asking for a license.
How can I avoid this?
This, in my opinion, is the most egregious error of the three. When stories come out weekly about people being fired for lying on their resume, why would you hire someone providing services to the public without running a background screen? A quality background screen, that searches multiple criminal court systems, can cost less than $30.
Don't let this happen to you. Screen every employee, annually, to protect your company, your customers, your employees and your reputation.