This week, the cases of compliance in the news were about companies winning against the EEOC and FCRA. As more companies become educated about what exactly is required for compliance, accurately assess their risk, and take the steps to mitigate that risk, this phenomena may become more common.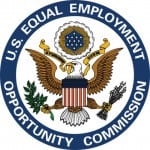 Newsmax: EEOC case against Texas Roadhouse dismissed
Recently, the EEOC filed a claim against Texas Roadhouse for age discrimination with an interesting twist—there was no claimant. Per the article, "Texas Roadhouse argues that the case follows a pattern in which the EEOC takes action against private companies despite the fact that no one has filed a complaint. Groups like the Chamber of Commerce and the National Association of Manufacturers argue that the EEOC is spending too much time focused on cases in which it has received no specific complaints of misconduct. Tennessee Sen. Lamar Alexander issued a report in November that concluded that the EEOC has a backlog of more than 70,000 cases."
The case was dismissed late last week.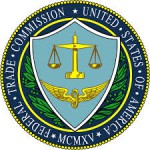 Law360: Paramount Beats FCRA Suit over Job Seeker Credit Checks
The FCRA brought Paramount to court because they alleged that they had not provided a separate release form for applicants. However, a federal judge dismissed the case late Friday afternoon. We'll bring you more about the lawsuit later this week.
The Washington Post: In Response to EEOC lawsuits, health companies beef up compliance
Wellness companies are seeking to maintain compliance, especially in light of the new Affordable care Act. One Dallas-based health company executive even pointed out that he anticipates more regulation in health care in the future.