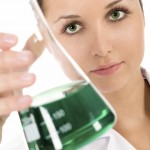 A Texas nurse recently won a lawsuit for $30,000 because the hiring company was unwilling to provide reasonable accommodations in a drug screen (following their corporate drug test policy). Due to a past surgery, the nurse was unable to submit a urine sample. When she asked for a blood or hair test, the company refused and subsequently retracted her conditional offer of employment.
The court found the nurse in the right because the company refused to provide reasonable accommodations.
There is more to drug testing than simply ordering "what everybody else in my industry has". You need to understand the mechanics of it, as well as the other options in case you need to provide reasonable accommodations.
"Everything You Never Wanted to Know About Drug Testing", which provides information for employers on drug testing, how it is done, what information employers can receive, and which policies can benefit employers most.