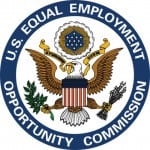 Huffington Post: EEOC Releases 2014 Statistics
The EEOC data has finally been correlated and released, so employers and HR professionals can see where the trends are. In 2013, retaliation-based charges continues to make up the majority of charges. Employee testing and allegations of discriminatory advertisements is also an area of increased claims. The EEOC aims for equality in both internal and external relations.
TechCrunch: Employment Issues Your Start Up Should Not Ignore
Among the top issues that your start up can't ignore are employment policies. On the list of those top policies are sexual harassment and an equal employment opportunity policy—even in the excitement of a start-up, compliance has to stay top of mind.
Entrepreneur: 4 Tax Code Changes Small-Business Owners Should Know About
Compliance is an issue, with the EEOC, the FCRA and the IRS. As if small business owners didn't have enough to stress about, small businesses have to worry about the small business health care credit. Check out this article to make sure that you've got all your boxes checked in 2015.
XpertHR: Government Enforcement Trends Show that Workplace Compliance Is a Top Priority [INFOGRAPHIC]