Last week, the focus was on FCRA compliance and the disclosure form as a part of the application process. Now, we have shifted to EEOC compliance. The EEOC is back in the spotlight, but they come out the loser in the Freeman case again (the case was originally filed in 2009). Drug testing also makes the spotlight in two professional sports, but the interesting part is the increasing vigilance of sporting venues when it comes to drugs. Finally, in light of all the legal battles already raging in 2015, it makes perfect sense that TLNT encourages choosing an HR technology provider who offers to help HR professionals maintain compliance. Compliance ranked high on the list of concerns for business owners and HR professionals in 2015, and the current action on the part of the EEOC and FCRA show that their concerns were valid.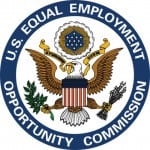 Liberty Blog: Victory in EEOC v. Freeman; strong rebuke for the EEOC
The case against Freeman Companies, originally filed in 2009, was resurrected by the EEOC. This case has a long-standing history of failure for the EEOC, as in 2013 the judge informed the EEOC that it should deal with disputes administratively before heading to court.  As a result of the 2013 ruling, the Texas legislature passed a bill protecting employers who are willing to give applicants with a criminal record a second chance.
Once again, the court upheld Freeman; however, this time, the judge did not mince words on his opinion of the EEOC's expert or the agency's work in this case.
ESPN: Rolando McClain facing a 4-game fine
Dallas Linebacker Rolando McClain is facing a four game fine next season, and it could permanently affect his career. The NFL's new substance abuse policy is leaving less room for error for players.
However, we wouldn't cover drugs in sports if it were only the Dallas Cowboys. The UFC is also dealing with their drug testing policy, and they are launching a multimillion-dollar program soon after star Anderson Silva failed drug tests. Two other high profile fighters were suspended as well.
TLNT: What Mid-Sized Firms Need to Consider When Shopping For HR Tech
In the next 12 months, more than half of organizations studied by the Starr Conspiracy are planning to purchase HR tech. This article focuses on what you need to know, but the overarching theme is that an HR buy is more than just a product or a "bolt-on" solution. An HR tech purchase needs to be a partnership, and compliance is becoming critically important.