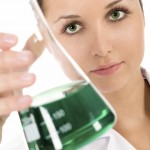 Last week, Quest Diagnostics released their annual report, and it showed a sharp increase in the number of positive drug tests in the workplace. Last year, the increase was credited to a rise in prescription drugs, but this year, Quest credits illicit drug use. Combine this with the legalization of marijuana, and employers have more compelling reasons to perform drug testing than in the past. However, the courts are closely supervising employee drug tests, and employers must adhere to complaint procedures.
[Tweet "If you perform random drug screens, have a process to show to avoid litigation."]
National Law Review: Failure to Report for Random Drug Test Defeats Employee's ADA Suit
Failure to report for a drug test, when working with the Department of Transportation, can be deemed as refusal to test. And, that is the case even if the employee calls in. In this case, the transit manager missed his drug test, and he called in saying he forgot. Even though he took the test the next day, his employer deemed it as a refusal to test, and the court supported its opinion.
Nola.com: Do you think Louisiana employers should be allowed to drug test employee's hair?
Last week, La. Gov. Bobby Jindal signed a bill that selects the approved agencies for hair testing in the state of La. Hair testing has been legal in the state since 1997, but this law reintroduced hair testing, and legislators targeted high-risk personnel in the private sector (such as security guards and emergency vehicle operators) to be tested.
Mondaq: Be Careful of not so random drug tests
How do you select candidates for random drug tests? Recently, National Express Corporation was taken to task because an employee was tested several times in a three month period and it was said he drove a "pimpmobile". He sued for racial discrimination after he was fired, and the court supported his claim. If your company chooses to perform random drug screens, make sure there is a process in place to show the randomness of the screens to protect against potential litigation.