Facebook Photos Actually Helped the Employer Reveal Employee Dishonesty After Termination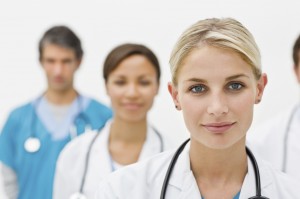 An RN on a lawful FMLA leave was discharged from her position at Detroit Medical Center after the employer discovered she had misrepresented her qualifying medical condition in her FMLA leave request. 
The RN claimed she could walk and stand only for limited periods and required FMLA leave but her coworkers discovered Facebook photos that proved otherwise. The RN's Facebook posts included photos of the RN's Mexico vacation, photos of the RN standing and holding her infant grandchildren, one in each arm, and other photos and postings that suggested she had misrepresented her need for leave. Although the trip was pre-approved by her supervisor, the RN initially told her supervisor she used wheelchairs in all airports. When she was reminded by the employer that airports have cameras, she admitted she had lied and further admitted she never used a wheelchair during her trip. She was terminated for dishonesty.
The RN filed suit alleging the Detroit Medical Center violated her FMLA rights by denying her right to reinstatement and retaliating against her for having taken FMLA leave. In granting the Medical Center's motion for summary judgment, the District Court explained that the undisputed evidence supported the fact that she had been terminated for dishonesty, not for taking FMLA leave.
Although employers should exercise caution when terminating an employee during FMLA leave, Lineberry v. Detroit Medical Center is an example of an employer lawfully discharging an employee based on undisputed evidence the employee has been dishonest as to the basis for her need for leave.
As always, consult your legal experts.