SIGNUP IS A SNAP
Simply follow these four steps and we'll do the rest. Once your account is set up, you can begin ordering background checks right away.
COMPLETE "GET STARTED" FORM
Ready to get started with pre-employment screening services from KRESS? Fill out the form below and we'll get you started the following business day.
WANT TO SEE A SAMPLE REPORT?
Click the button to the left to view a sample background check report of the world's greatest detective: Batman!

KRESS VERIFIES YOUR BUSINESS
We will quickly verify your business to comply with federal laws and set up your account. KRESS has no set-up fees, minimum monthly usage levels, or contracts.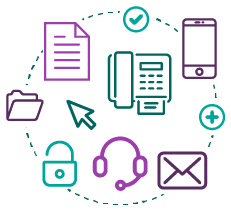 ACCOUNT SETUP COMPLETE + ORDER BEGINS
What's Next After Account Setup?
Choosing the right services for your business generally depends on your policy (if one already exists), industry, location, type of positions you employ, and any specific liability needs you may have. Developing a customized solution to properly screen different positions and accommodate different budgets is our passion.
Once your account is set up, we'll help you determine how you would like to receive your background checks and other reports. Order/receive reports by fax, email, online, or XML integration. You can also determine routing options for your reports to disseminate information to you and your team members in the most efficient method.
KRESS has completely customizable, multi-tiered security built into our system, allowing for multiple locations, security levels, and billing procedures.