June 28, 2014-June 29, 2014
FiveThirtyEight: "No, the Long-Term Jobless Aren't 'Catching a Break"
http://fivethirtyeight.com/datalab/no-the-long-term-jobless-arent-catching-a-break/
According to Casselmen, the recent decline in long-term unemployment is not because people are finding jobs (the optimistic perspective) but rather because they're giving up completely. This is opposed to the recent Bloomburg article.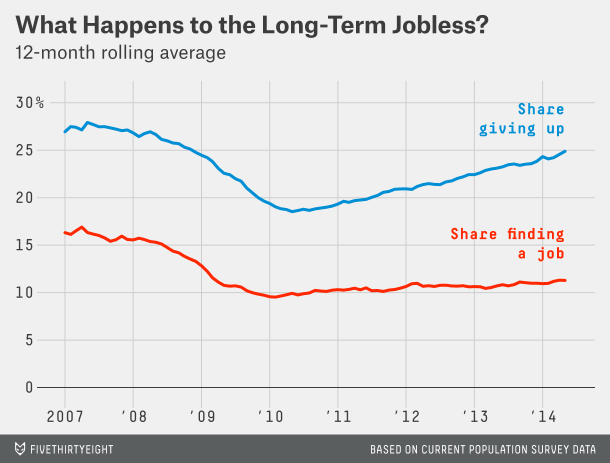 Businessweek: "No Background Checks Needed for Home Health Workers in 10 States"
http://www.businessweek.com/articles/2014-06-03/no-background-checks-needed-for-home-health-workers-in-10-states
Even though more than 90 percent of Fortune 500 use pre-employment screens to keep their employees and customers safe, no such precaution is required in working with the most vulnerable. (Texas does require background checks.) On the same topic is the recent article on nursing home applicants. When a background check was implemented, 3.7 percent failed and an additional 19 percent dropped out completely.
Fast Company: "Why You Should Do More Than Just Talk About Workplace Diversity"
http://www.fastcompany.com/3032103/the-future-of-work/why-its-time-to-get-proactive-about-building-diversity-and-inclusion-into
In this article, they do more than talk about the need for diversity; rather, they give methods for implementation. One of the recommendations is to make diversity more than an "HR Problem"—the whole company should have ownership.