August 16, 2014–August 17, 2014
Inc.: "Great Management Questions"
This list of the top 100 questions includes popular adages, including "What should we stop doing?" (from Peter Drucker) as well as some newer ideas. Many of the questions are focused on human resources, such as "What did we miss in the interview from the worst hire we ever made?"
Tim Sackett: "10 Mistakes You Don't Want to Make in HR"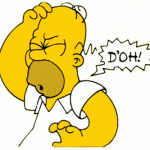 Sackett makes the argument that this list is for those new to HR, but a friendly reminder against whining about pay and against offering too many rescheduling for a drug screen are always helpful.
Entrepreneur: "'7 Habits of Highly Successful People" Lives on After 25 Years"
If you haven't read it yet, there's no time like the present. This business book was on the bestseller list for 200 weeks, and continues to retain a position of honor in bookstores. Its timeless lessons and concise organization keeps people coming back, regardless of their age and culture.
HRD: "Reducing Workplace Stress"
School is starting everywhere, and it's not just the kids who are a bit frayed around the edges. When you add that to the end of summer and the wrap up that goes with Q3 in most businesses, it's an equation for stress. In HR, there is quite a bit you can do to reduce stress for your team.
Forbes: "What Organizations Need Now from Human Resources"
For at least a decade, the conversation in HR has been around "gaining a seat at the table'. Some even changes the name from Human Resources to Human Capital Management to create a more strategic sound and eliminate some of the inherent biases; however, how much has the operations of HR changed? This author asserts that there has not been enough change, but that there are opportunities for HR to evolve and support the business.
Inc.: 3 Ways to Increase Employee Productivity
Do you have a team organized around the right objectives? In this video, the argument is that the most effective employees are those who care about the problem you are trying to solve.