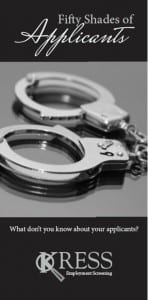 Today, we'll be attending the HHCC Business Expo in Houston.
If you're at the event, drop by and see us. How can you find us? Look for "The Fifty Shades of Applicants" booth.
If you're not at the event, don't worry, we'll share the rest of the story about your applicants later this week.