Have you seen the Miss Airport 2013 calendar? Apparently, security screening has become such a pervasive part of our culture that even a calendar has been published with provocative x-ray images. Now, employees are invoking the FLSA to reimburse the time spent in scanners.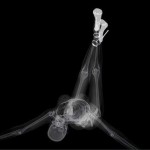 Next time you go through security for work, you may want to ask your employer to reimburse you. One company whose employees are required to go through security check points on their way in and out are requesting that they should be receiving overtime pay for the up to 25-minute wait based on the FLSA. Read an excellent explanation of the case here.
How does this affect other employers? Firstly, it brings to the forefront which activities should be paid and which should not—what is a part of the job and what is not. As an employer, if you require that your employers complete any duties before they begin their job, those duties may need to be reconsidered as part of the job. This could become more complex when working with remote employees, but that is typically the case.
As the Supreme Court considers this case, we will keep you informed of the potential ramifications. For now, you can read the relevant sections of the law by clicking the links below:
Condensed definition of the Fair Labor Standards Act
Commentary on overtime pay and its ramifications for employers