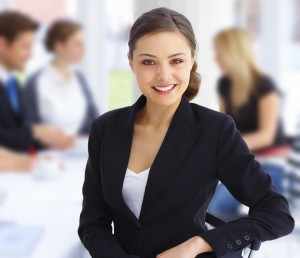 First yourself, then Others.  3 Steps You Can Take to Start the Year off Right!
1.  Get Interested
Often HR is thought to only care about employees in terms of policies or benefits.  Yet companies that foster employee well-being, including a culture that supports people's commitments outside of work, are more productive and profitable.  It is absolutely essential for employees and employer to have a mutual positive social exchange in the employment relationship.  Taking an interest in your employees is the first step in creating greater congruence between employer and employee interests.  Interested is interesting.  Dale Carnegie said "You can make more friends in two months by becoming interested in other people than you can in two years by trying to get other people interested in you."    By actively taking and interest in your co-workers and staff, you will help them feel engaged in their jobs and an energetic connection to their work which will fuel their productivity and effectiveness.
2.  Set Clear Goals and Reward Success
People work harder and find more success when they are passionate about their jobs.  In order for employees to feel that passion, they must also feel they are recognized and valued for good work.  Over time, people tend to get caught up in the minutia of the workday and lose that passion.  They forget that employers reward performance and not effort.  Develop clear goals and reward all success.  Remember to be very specific about the goals, the criteria for eligibility, and the criteria for recognition.  In order to continually fuel employee passions you cannot only reward the highest performer because you are setting everyone else up for failure.  You must set guidelines so managers acknowledge equivalent success consistently in order to get a larger percentage of employees achieving these goals.  Be as specific as you can in telling the employee exactly why they are receiving the recognition and offer the recognition quickly, so that the act and the reward are tied closely together.  And remember, there are numerous non-monetary ways with which to provide employee recognition.  Public recognition, the chance to leave early, a private note from the boss, lunch with a department head, a mention in your newsletter – think more broadly about your opportunities to provide employee recognition.
3.  Foster Experts
Employees need to feel they are developing skills and knowledge that keeps them employable for a lifelong career.  Many jobs require employees to be generalists, to have a wide variety of knowledge and skills in order to successfully complete the job.  There might not be tools to sharpen the skills of every position, but there are always resources to develop specific skills or become a specialist in a few key areas.  For example, if you work in marketing, learn everything there is to know about social media, if you work in web design, study the mechanics of optimizing websites on mobile devices, if you're in finance, then learn the company's budgeting software inside and out.  Pick something (or a few) aspects of the job and hone in on the expertise. Companies that encourage professional development and offer resources to that end have a more focused, accomplished employees and less turnover.  Help your employees by connecting the dots between their skills and whatever conferences, webinars or classes will develop them best.
With effort towards these three factors you can get the most out of the employee/employer relationship and enjoy the reaped rewards together.