What Can You Learn From Their Policies?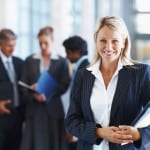 The Equal Employment Opportunity Commission has filed lawsuits against Dollar General Corporation and BMW over their use of criminal background checks to screen out applicants or terminate employees. In both cases, they are claiming disparate impact, but if you look closer at the details it seems the policies could easily impact any applicant negatively.  The courts will eventually issue definitive rulings, but employers everywhere should take note of the specific parts of their screening policies that may have landed these employers in trouble.
BMW
BMW seems to have a strict policy regarding certain criminal convictions that denies facility access to BMW employees and employees of contractors.  It appears that in this case the contractor screened employees according to its own criminal conviction policy, which limited review to convictions within the prior seven years while BMW's policy had no time limit for convictions.
If your screening policies do not extend to your contingent workers, you might be leaving yourself open to potential liability.  
At some point, the contract with BMW ended and employees who had previously worked at the BMW facility were reprocessed for formal employment directly with BMW.  Some of these employees were then told they no longer met the criteria for working at BMW.
Dollar General
The Dollar General case includes two different cases with very different lessons for employers.  The first involves an applicant originally offered conditional employment, even though she had disclosed a six-year-old conviction for possession of a controlled substance.  Additionally, her application showed she had previously worked for another discount retailer in the same position for four years after the conviction.
If your screening policy does not consider rehabilitation efforts or similar positions held post-conviction, you might be leaving yourself open to potential liability.
Dollar General's policy uses her type of conviction as a blanket disqualification factor for the prior 10 years and her job offer was revoked.  The second case involves an applicant whose report showed a felony conviction that did not belong to her.  Even after she advised Dollar General of the mistake, they did not reverse the decision to fire her.
If your policy does not include time for applicants to dispute the information reported on a background check, you might be leaving yourself open to potential liability.
These situations must have had the EEOC salivating because on the surface they are prime examples of how blanket policies may be lacking and how unfair barriers to employment exist for those who have been labeled incorrectly as having a criminal record, without the opportunity to dispute the information.  In two of the cases, the applicants held a similar position prior to applying.  We could get into recidivism rates, predictive modeling, and calculations that define why an employer would want to exclude applicants with criminal convictions, but will safety standards and predictive modeling hold up in a court room if the applicant has recently proven they can fulfill the position requirements?  We will have to wait and see as these cases unfold.  In the meantime, partner with a trusted source for employment screening and review your policies in order to stay compliant with the current EEOC guidelines.
For further information check out KRESS's 10 Things Every Employer Should Know to Stay Compliant