According to a new economic news release from the U.S. Department of Labor's Bureau of Labor Statistics (BLS), job cuts were down by 12 percent in 2016 from 2015. Layoffs amounted to 526,915 in 2016, which is below the annual job cuts averaged since 2010.
Not surprisingly, the energy industry suffered the most layoffs in 2016. Energy-sector employers announced 14 percent more layoffs in 2016 than 2015, totaling 107,714. Most of these cuts were announced in the first half of 2016, correlating with historically low oil prices globally. These job cuts declined sharply beginning in June, when prices began to recover.
The BLS also reported that wages rose 2.9 percent over December 2015, and the unemployment rate was 4.7 percent.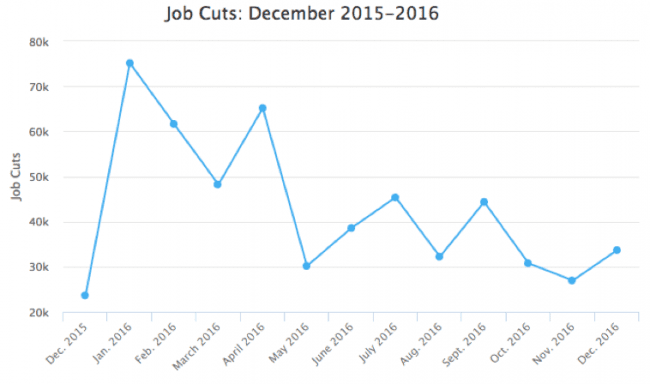 Graph credit: SHRM.org