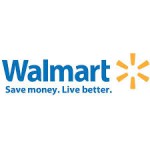 EEOC sues after employee refused employment after drug test
Once again, a multi-national corporation shows the necessity of meticulosity in HR processes and procedures. A candidate was refused employment because she couldn't take a drug test. She has end stage renal failure; thus, a traditional urine screen was not an option. Rather than offering the required reasonable accommodation, Wal-Mart personnel refused her employment.
It came as no surprise that the EEOC then filed suit and won a consent decree from Wal-Mart. This same situation occurred in a Ft. Worth hospital earlier this year.
To avoid this situation in your workplace does not require a multi-million dollar HR department or a bevy of high-paid lawyers. What it does require is a partnership with a background screen and drug test provider who cares as much about your business as you do and who is committed to customer service. There is no room for error in HR, and those who feel it most are small businesses. When you're ready for a partner who will protect your interests, contact KRESS.
"Everything You Never Wanted to Know About Drug Testing", which provides information for employers on drug testing, how it is done, what information employers can receive, and which policies can benefit employers most.