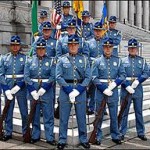 After numerous frustrations in the hiring process, Washington State Patrol decided to do something truly revolutionary–they decided to hire the best candidate for the job. While at the outset this may not seem so bold, this law enforcement agency now reviews the candidate as a person before the background check. This is counter to the hiring practices of many law enforcement agencies. While the department maintains that felonies, domestic violence and drug selling is still grounds for disqualification, they will take a second look at candidates with minor infractions.
While some have their doubts, the argument can be made that this is the very purpose of a background check. Employment screening and verification were not intended to be an insurmountable barrier, but rather a tool to use for hiring. Washington Sate Patrol is truly "starting with the end in mind" in designing a screening process that doesn't just look good on paper and cover them legally, but produces the personnel results they need. More companies should be so bold and so inventive.
Well done Washington State Patrol!