CNN [VIDEO]: "Five Facts from the US Labor Market" 
In this brief video, CNN focuses on highlights from the latest labor market report, including:
Full time women only make 80% of full time men's salary
30% of the workforce is freelance
10,000 Baby Boomers are retiring every day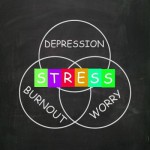 Career Advisor Daily: "Six Sources of Burnout at Work"
Are you burnt out? Turns out, that phrase was coined in 1974, and it has been misused ever since. While we all feel overwhelmed at times, this author argues that burnout at work is the state of being "chronically out of sync". Many of the sources that she lists as contributors to burnout at work can be changed, but you must be aware of the source of burnout and empowered to change it. For HR professionals, it is important to be aware of the symptoms of burnout and to enable your employees to change their situation when those symptoms begin to manifest. The top contributor to burn out is feeling out of control.
Inc.[VIDEO]: "How to Create Fulfilling Jobs"
Caution: the title is deceiving, but the video still offers a relevant moment for HR and leadership. At no time in history has the concept of culture been so important. As the Millenials enter the workforce and the knowledge workers become increasingly selective in where they work, more needs to be offered than a pay check. In this video, Jeffrey Hollender reemphasizes the importance of culture in our modern workplace.
Fast Company: "Six of the Most Envy Worthy Company Perks" 
Beer Fridays, ping pong tables and annual logo jackets are company perks that are fairly pedestrian. But, these six perks will make you positively green with envy. You'll likely stop at the first one and reconsider your company's perks. (Spoiler alert: the first company listed offers house cleaning for every employee so they can better enjoy their time off.)