Forbes: "How Marijuana Legalization Will Affect Drug Testing in the Workplace"
While no one is certain how the legalization of marijuana will affect the nation, especially our lives at work, the resounding response is to continue or increase drug testing.  More and more companies are embracing drug testing, while at the same time more and more tests are coming back positive (according to a recent study by Quest Diagnostics). Diligence is a must.
Entrepreneur: "7 Things Employees Wish They Could Tell Their Boss about Salaries"
Study after study released this year reveals that pay is important to employees. But, what else would employees like to say to their employers about their pay? One of the seven comments is that negotiation is a lose-lose scenario—you should know how much your team members are worth.
Inc.: "8 Words to Banish from All Business Communication Forever"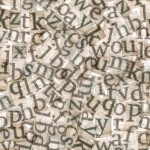 Did you recently write an email of tantamount importance? It might be time to change your word choice. Each year, we overuse words to the point that they are no longer useful in business communication. Tantamount made the cut this year. Read the whole list, and alter your emailing for the rest of 2014.
"Everything You Never Wanted to Know About Drug Testing", which provides information for employers on drug testing, how it is done, what information employers can receive, and which policies can benefit employers most.