Media Bistro: "Communications Executive Resigns After Background Check Uncovers Red Flag"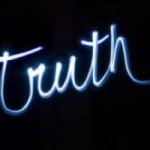 Yet another falsified degree is uncovered in an employee background check—this time, it was for Wal-Mart's communication vice president. In his leadership assessment, necessary for his promotion, a third-party employment screening firm discovered that he never received a degree from the University of Delaware. Though he attended the school for four years, allegedly walked across the stage and put the degree on his resume, he was shot a few credits. He is now leaving Wal-Mart, and his pretensions to being a college graduate, behind.
LinkedIn: "9 Things Interviewers Never Tell a Job Candidate"
What should you tell a candidate—that you have a barista for every executive or that 50 percent travel means 180 days a year rather than 2 or three days a week? This isn't that list. Instead, this is a list of all the things you wish your candidates knew about the interviewing process before they walked in the door.
Business Insider: "Map of U.S. Unemployment over the Past Decade"
For an interesting look at unemployment and how it has swept certain areas of the country, see this animated GIF from MetricMaps.
Social Talent: "Your Dream Candidates Are Falling Through the Cracks" [INFOGRAPHIC]
When each hire costs up to $300K, you can really only afford to hire the best. But, as the unemployment numbers, as well as the open positions, continue to climb, how can you ensure that you keep the best talent? Check out the infographic for major sources of candidate disconnect. One of the key takeaways is that a prospective employee is looking for speed and responsiveness in the hiring process. Is your hiring process aligned to candidate needs?