November 22—Nov. 23, 2014
As America looks forward to turkey and cranberry sauce, B2C small businesses and entrepreneurs are looking forward to one of the most profitable times of the year. Small Business Saturday is this weekend, and we'd like to salute our small business partners with a selection of articles to help you get better in the New Year (after the holiday rush, of course).
Small Business Saturday Nov. 29: Shop Small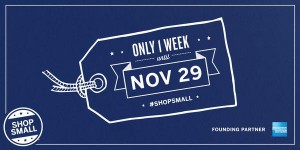 It's less than a week until Small Business Saturday, and you can bet that your local small businesses are ramping up. If you're using a website to promote your small business, but you're find that web hosting is causing problems for you, contact hostiserver to see how they can help ease the load. While this event is sponsored by American Express, it is a great opportunity to support small business. In Houston, there are 100 shopping locations alone already registered. If you'd like to register your small business, visit the website for promotion help and tips. Here's to small!
Inc.: The Perks of the Job Entrepreneurs Love Most
Every small business owners knows that it's rough out there, but most of the time, the struggles are outweighed by the benefits. Want more freedom from your schedule, fewer restrictions and rules? Starting your own business may be key. Now, please don't think we're saying that entrepreneurs work fewer hours, because if you've ever met an entrepreneur, you know this isn't true. But, you may be able to choose when you work those hours and from where.
Inc.:10 Best Business Books of 2014
While other 10 Best Lists have been published, this one is focused on the entrepreneur. The best thing about this article is the quick synapsis on this book—the why I like it and a quick quote—to give you an idea of what you're getting into before you purchase the book. Because, as everyone knows, entrepreneurs are best at carefully electing how to use their time.
Fast Company: What Entrepreneurs Can Lear about Turning Profits from Hibachi Chefs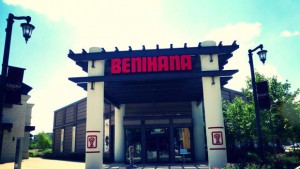 This article spends quite a bit of time on the life of the founder of Benihana's and the restaurant's appeal before it gets to the meat of the story—what made this restaurant such a success and how that ties to the entrepreneur. If Japanese steakhouses aren't your thing, skip to the last three paragraphs. The key here is that Benihana's deals with a business problem just a little bit better than their competitors. Their solution isn't light years better, but just a bit. That is the takeaway—just a bit better in the right place makes all the difference.