November 8—Nov. 10, 2014
HR Executive: Stress Matters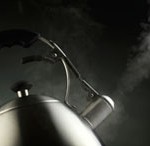 ADP and Towers Perrin both released reports on workplace stress recently, and everyone is talking about it. Wharton released a comprehensive article citing these and other studies, examining not only the numbers of those stressed and potential causes but also possible solutions. Many organizations are attempting to deal with stress in a variety of ways, including some that have purchased almost obscenely expensive office furniture (more on this from Dave Sumner Smith), but any solution can misfire. So, is there any way to deal with stress that won't backfire? Yes, but the key is another topic that is consistently trending in HR: workplace culture.
Inc.:Is Company Culture a Myth?
Let's suppose for a moment that you haven't bought into the idea of a company culture shaped by employees. Let's instead say that you, as the executive, believe that you are in charge of your company and, as such, your company should reflect the biases and values that you personally hold. Stillman and Laurie Reuittmann may just agree with you. While corporate or workplace culture are both hot button topics for the HR industry, the workplace may not be the utopian cooperative we expect it to be. By the way, if you're looking for an article to jumpstart your day with the same abrasiveness as a iced triple espresso, check out the culture article from Reuittmann.
Department of Labor: Disability fact sheet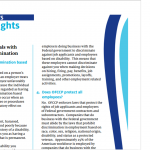 If you haven't seen it yet, download the updated disability fact sheet released by the Department of Labor now.
SHRM: LinkedIn How-To's for HR Professionals

Every professional knows LinkedIn is important, especially those of us in HR. However, are you updating your own profile as you are looking at the profiles of others? Harding recommends specific updates for HR professionals that are easy to make and recommends maintenance advice that fits your needs.